Our Services
Installation, Maintenance, Shutdown, Commissioning.

Calibration Services
Service and Calibration of most types of Process Instrumentation

Sales & Supply
Best reseller prices in the industry. Contact us for project pricing.
Welcome to Instrowest
Instrowest is a 100% owned and operated Australian Company established in Western Australia in 2006 to provide high quality instrument contracting services to the mining and mineral processing industries, with a strong focus on professionalism, quality and safety. Today, Instrowest services sites all over Australia, and our products sell to projects all over the world. We currently service such industries as mining and mineral processing, oil and gas, petrochemical, power generation, among many others.
Instrowest provides comprehensive services in the following areas to all sites within Australia: instrument installation, maintenance, calibration, shutdown support, plant commissioning, belt weightometer sales and service, and electrical instrumentation and repair service.
Across our service and sales teams, we can also assist in resolving any instrument and control issues that you may be encountering.
View More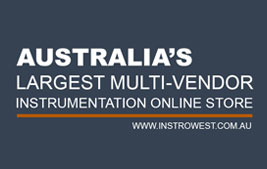 Check out our online store, with more than 2000 instrumentation products, as well as test & calibration items available from industry-leading manufacturers.
You may choose to either create an instant online quotation or place an order through our online store.
Check Price & Availability
Visit Store